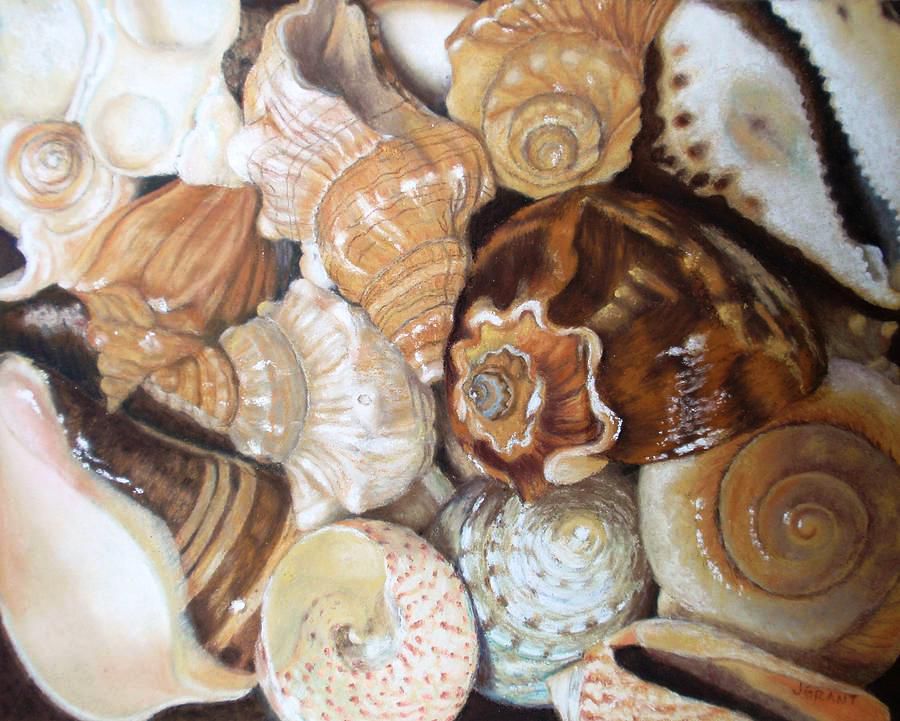 In the morning I cast my net into the sea.
I dragged up from the dark abyss things of strange aspect and strange beauty—some shone like a smile, some glistened like tears, and some were flushed like the cheeks of a bride.
When with the day's burden I went home, my love was sitting in the garden idly tearing the leaves of a flower.
I hesitated for a moment, and then placed at her feet all that I had dragged up, and stood silent.
She glanced at them and said, "What strange things are these? I know not of what use they are!"
I bowed my head in shame and thought, "I have not fought for these, I did not buy them in the market; they are not fit gifts for her."
Then the whole night through I flung them one by one into the street.
In the morning travellers came; they picked them up and carried them into far countries.
This is poem n°3 from Tagore's collection The Gardener, published in 1903. I have chosen it because it seems to encapsulate much of the unassuming magic which readers admit radiates from from his poetry, without being always able to say why.
We are "in the morning", that is, at the beginning of a cycle. The preceding poem was set in the evening and evoked the poet's mission, which was not to "brood over the afterlife", but to live with the living and be their prophet. Interesting, because, according to Tagore, a poet's mission shouldn't be to open his inner ears to whatever intimations might come from God and the realm beyond (and therefore perhaps prepare himself to depart this life), but to remain attentive to this world and the needs and aspirations of men close to him.
So now it's the morning and the poet has wasted no time: his net is already full of the "dark abyss things" which it has lifted from the sea. What things could they be? Thanks to the description, one can imagine : pearly shells, rare fish, coral, jetsam, whatever comes out from the sea and, having stayed there, "suffers a sea-change into something rich and strange" (The Tempest, I,2). He then winds his way home, and, after a moment's hesitation (perhaps he is wondering whether he might have gift-wrapped them, or made an appropriate selection?), puts the strange sea-things in front of his loved-one, who is idly tearing petals from a flower. Is she shown doing this because she is ostentatiously checking her lover's attention to her? Anyway, she doesn't welcome his gift with a very warm appreciation: "What strange things are these? I don't know what use they might be". Note she's expressing herself in utilitarian terms.
Then comes the poet/fisherman's reaction. He realizes the gifts aren't adapted to her, because they come neither from the battlefield (which would justify his absence?), nor from the market, whence perhaps she was expecting some finery? He's ashamed not to have taken her real needs into consideration, and brought her objects which he probably knew she wouldn't like, and this explains why he had hesitated at first. So what is left for him to do? Get rid of the wretched things, which alienate him from his beloved. One by one, says he, he flings them into the street. One by one, why? I think because this way he has a chance to peer at them, their smiles, their tears, their flushing cheeks, before they're gone. And so indeed the next morning, they're no more, "travellers" have taken them and whisked them away on their way back to their own countries.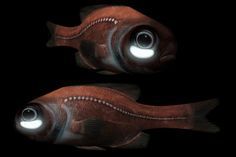 The interest of poetry is that, like the sea, you can drag up to the surface some strange and beautiful things until then hidden in the dark abysses. The association which Tagore makes of the strange and the beautiful is particularly apt: creation (poiesis) means that you hadn't seen what you now see thanks to the dragging power of poetry. So what you see is strange and new, its beauty is only half-recognizable, because it comes from so deep down. It has gone through the process of depth and darkness, and now it's brought to the surface...
In this poem the sea-things which emerge from the net and embarrass the poet in front of his idle love at home, can first be understood as evoking for him parts of a feminine apparition, a mermaid creature whose smile, tears and blushing cheeks first charm and surprise him, and whom he naturally enough feels guilty about. Logically too, his wife or partner disdains what he brings her! And then, ashamed, he gets rid of these over-evocative "things" before greedy passers-by whisk them away. Note how long this took: "the whole night through", and the violence needed: "I flung them in the street" - it does seem that he's unwilling to part with such treasures, and only does it out of spite and shame, but without any pleasure. The indication "far countries" could also mean either his regret - he will never see them anymore, or his exasperation, because too far will mean no hope of being able to travel there one day and see them once again.
The poem's situation, at the beginning of the collection, enables one to propose another interpretation, of a more literary nature. After having, in the introductory poem, the conversation between the Queen and the servant (clearly none other than the poet himself), obtained the guarantee for his official mission, and in the second poem, laid out his intention to sing of the living and not to look out into the world beyond life, he starts his quest and plunges deep into his source of inspiration, his dark sea, his poetic abyss. He knows that hidden deep, marvels of songs are lying there, waiting to be sung by a new voice, to be caught by a tongue and voiced! Hardly does he know what emerges: he isn't the creator, only the mediator of songs. Songs find an outlet in him, they flow through him and gush out, having found a new channel. And so their beauty feels strange, unexpected. Yet they recognize him, or at least, they are from him, they bear his resemblance: some shine like a smile - from being here with him? ; some glisten like tears - from recognizing him?; and others are flushed like the cheeks of a bride - at being sung by him?
Naturally then the poet comes back to his everyday tasks, and to the life he leads with his beloved. But having been showered with the charms of his new songs, like a spring rain, he's diffident: how should I speak about this new beauty, this form of joy which doesn't come from her, but from an unknowable source hidden so deep no one can see it? How can I even begin to explain? I am changed, I am drenched in song. And my beloved will neither see nor hear. Here she is, in her idle life, wondering if her love will die or live, tearing at the symbolic flower of love. But I must try, I will not hide what I now am: let me disclose my source of beauty to her, let me introduce myself, my changed self to her because she is my love: cannot love embrace the whole universe?
His loved one is detached. As detached as the leaves of the flower she's negligently tearing apart. A symbolical tearing apart of leaves, where songs could be written down and kept as in a book.
The rest of the poem describes his disillusionment, and his only ressource will be to write down his poetic findings on whatever will enable other readers to collect them and take them away to their distant homes throughout the world. So that if today we can read the poet's songs, if we can sing them at all, is because one dear to his heart wasn't able to listen to them and welcome them as her rightful gifts.
We can hear a poet's music because he couldn't find the ears whose love would have grown thanks to it! We can hear a poet's words if they have reverberated on someone's deaf ears. We can hear a poet speak if he couldn't find a heart to hush it with love.