Welcome to B(H)ollywood! (Ta Ra Pum Pum)
Publié le 20 Juillet 2007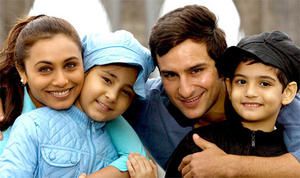 Er… I thought I would have stopped reviewing films like this one ! But Ta Ra Pum Pum by Siddharth Anand is interesting in fact, as a Bollywood phenomenon (are those of you who read me not tired of this treatment of Indian films?!). BUT: before I go any further: all those of you who like Rani Mukherjee RUSH and see it! She's an absolute darling there, and I think she's actually rivalling Ash Rai in beauty.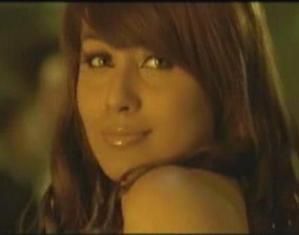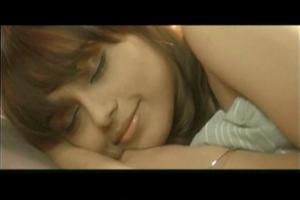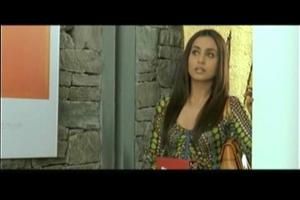 One good moment is when Saif explains to his dog that he's gonna have to get lost (they're poor, you see, they can't keep him any longer), and the dog looks at him so understandingly!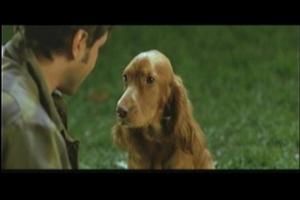 Okay, so now that we've dealt with the important things, what's left? Is the film much more than a feel-good entertainer? The story-line is … predictable, which is …bad. And the children, the character roles are … well, nearly always pathetic. The should-we-lie-to-children issue is not seriously tackled enough, only the dances and the music were fun for me (and watching Rani, I'm crazy about her, that's why I watched the film really!!!!) In fact the film is a total AMERICANIZATION of Bollywood. The ideal one boy one girl family config, the fight for the "right" type of school, the wow home, the success story broken to pieces by unfair dealing, then the slow descent to "Hell" of poverty, and finally the Revenge of the jedi… Somebody in Imdb (here) noticed that there was almost no mention of anything Indian in the film… Well, I don't really mind about that of course, but it's probably a sign: a sign if not of abdication, at least a sign of allegiance to a universe where traditional references are no longer indispensable.
And so Ta ra pum pum is by all means "Bhollywood", an undignified cinema which doesn't even try to hide what it's copying, alas.

But, as they say, "the kids will love it"!