Salman Khan, the Playboy of the Eastern world
Publié le 20 Septembre 2007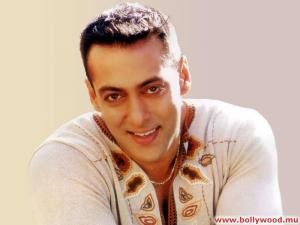 Facts we should remember about Salman before we start criticising him:
- Let's face, if Sallu didn't exist, Bollywood would be incomplete.
- You can't love Bollywood and not give at least some credit to Salman.
- He can't be that badmash, he actually dated Ash Rai for two or so years.
- Men around the world, when coming back from work, on a hot day, are now kind of justified to strip and appear with a bare torso in front of their wives: the wives deflect some of the blame on Salman (perhaps they also thank him for it).
- Living Salman's life, in spite of jail periods, isn't that bad; after all, he didn't go to jail for killing that person in Bandra!
- Even chinkara antelopes should be pleased; no one knew about their existence before Salman drew our attention to them.
All right, now that we have our facts straight, here's the analysis. Why do I like Salman Khan in spite of all that? What saves him? What redeems the guy? How come I actually smile when I think of him? I mean, come on, I despise open shirts, I can't stand drunken driving, nor ramming into bakeries, I don't appreciate people that Ash doesn't like, and I don't like people she once liked a lot; I find shooting at animals futile and dangerous (you might actually hurt somebody); puerile attitudes and self-abasement are for me the signs of a severe problem in the mind. So shouldn't I leave this man alone in his little complacent little universe? I shouldn't even write about him. Do you realize? I am actually spending much of that precious time imagining how to present him in a nice light!

The first thing is, I don't care about all that gossip. Salman can be a poacher, a tax evader, a womanizer, what he wants, I couldn't care less. That's his life, not mine. He starts entering mine when I see him on the screen, and of course the first thing I have to deal with is that issue of pectorals and other lumps of flesh. Hum…Well, I don't deal with it very well, but after all, acting has other facets. Then there are his attitudes when the directors trust him to behave well when there is another main character talking, and Salman just doesn't know what to do… I don't deal with that very well either, but really, he's not the only one: how many so-called actors in BW don't know what to do with themselves when they are forgotten on screen by the directors? There'd be close to nobody left if we got rid of all that lot!
There are in fact some good films with Salman, that's the simple truth. In KKHH, he's fine, he's OK, he's just what he should be. He plays that rather disagreeable role of Aman with elegance, without any trace of disdain of having to give away the adorable Kajol to the "other" Khan. In Khamoshi, he's Manisha's lively mentor, very convincingly so. He teaches a lesson of life to that headstrong father of hers, who in spite of his hearing handicap (which frees him from certain prejudices of us sound-obsessed human beings), is limited in his understanding of what the young generation can bring to the world. In HDDCS, by Sanjay Leela Bhansali, he again has to sacrifice the pleasant role of the heroine's gallant lover for the rather unpleasant one of the selfish romancero. In Hum tumhare hain sanam, there are moments when he genuinely plays and slides on the sets with decided grace and charm.
And that's what I appreciate about him; grace and charm. Most of his defects are but inflated grace and charm. When he looks at his partner with these good-doggy looks, it's because he knows he's charming; he might be ridiculous, but that ridicule is naïve, not pathetic. His eyes save him. They're his big asset. Who can be really bad with such eyes? I love his eyes. In fact, they're clown's eyes. This guy should have been a clown, making children laugh, making them jump with fear, and them cajoling them with a big popping smile. Salman is not a baddie, he just can't do that. His character is that of a lover, carefree, easy and friendly, a little superficial maybe, but always there, always near. He's just a boy, in fact, he hasn't really grown up. That's what David Dhawan (Biwi No 1) says: "Salman has a child-like quality that makes him very endearing." (here)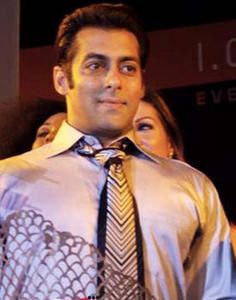 I believe that for all his failings, for all his limitations (which he readily admits), his natural and easy-going character are what makes him popular, and popularity is never completely wrong. Part of what Bollywood is, down deep, can be found in Salman. He's part of the family.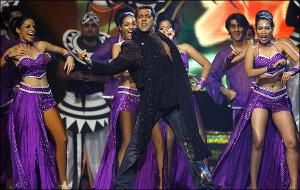 Bollywood is a show, a multi-faceted, colourful, open-air show. In a show, the characters have to be well defined, clearly cut. If you go into too much detail, you risk losing of the main picture. Salman is clearly identifiable, he's the smiling guy with that great confidence, who will save the heroine and take her in his arms, crush her softly, and make her dream she's lifted effortlessly up in the sky. The reason why some people hate Salman is because they don't want to be lifted up in the sky. Because he can also lift up you guys there.
So: where does all the fuss come from? Why the dislike? Why the hate? Why is he sometimes described as such a brute? I'd say, perhaps from the same source that his kindness comes from. He's violent and silly, sometimes, because he's a good guy. He has been very fortunate, he has enjoyed so far a very enviable reputation, only tainted by those few lapses, but they have hardly changed the general picture. He's too carefree, too happy-go-lucky, that's all. Now you can be quite jealous of him, it's only natural. And having been so spoilt, he can be quite aggressive when he doesn't get what he wants. Apparently, that's what happened with Aish. Violence was his childish response to opposition. Note that it was more, we are told, self-inflicted violence than towards others, and that too is very typical of frustrated and confused goodness.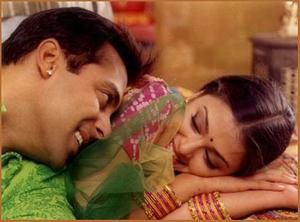 I would like to finish this commentary by hoping that he finds a role that will really fit him in a way that people will say: ah, now that's what he was made for, that's what he was waiting for. It will be both satisfying and logical, because his talent is real, as real as his energy. There will always be some who will say that his versatility is limited, precisely if he does meet with that future great role, but who cares really? Perhaps that role will be a combination of kindness, humour, and sadness. He's already played in such roles, where he had to express this loving sadness. But I'm sure he could be given a part where he would create a very endearing and at the same time fascinating character. Both tragic and comic. His strength lies in his capability to play those great feelings convincingly. Just don't let him take that shirt off. Or if needed, let him laugh about it too.