3 Dewaarein: can a film-director avoid committing himself?
Publié le 14 Février 2008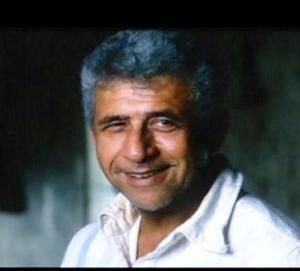 3 Dewaarein by Nagesh Kukunoor is a very good entertainer. Its construction is very clever, its rhythm flawless, the actors are truly first class, the suspense is exciting, the photography is excellent… One spends a very rewarding 120 minutes. But…it's only entertainment. Now you're going to tell me, what more do you expect from films? That's what they're for! Yes, but I have been used, at that level of excellence, to find a little bit more than entertainment. Let's say, a certain amount of moral or social reflection, or a political statement, the director's commitment to something else, precisely, than pure virtuosity and emotionality. Instead, I have that strange (even if enjoyable!) feeling of having watched a package which Bollywood is rather alien to, it seems to me: a psychologically brilliant entertainer but without any profound commitment. Like a good many Hollywood products, in fact. You leave the film almost unable to find anything to say about M. Kukunoor's position concerning the problems of prisons, of justice, of the death penalty, of women, of violence in couples, etc. all of which are alluded to, but would have called for much more position-taking, especially in today's India.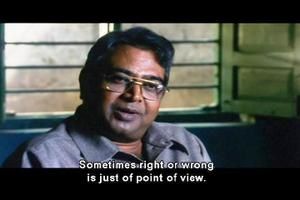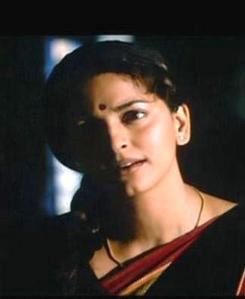 Let's take the example of the pressure Chandrika (Juhi Chawla, very lovely and pleasant) undergoes from the Minister of Justice, whose daughter was allegedly killed by Nagya (nice job from Nagesh Kukunoor, both actor and director here), who is her low-class boyfriend, and one of the three death-row prisoners which she comes to interview for a documentary. The minister comes to see her to ask for her footage of the prisoners, hoping to get an avowal which the court would need. In return, she'll have an easy divorce, he says. His blackmail could have been the basis of an interesting criticism of the way justice works in India. It is, of course, but the episode doesn't play a big role in the film; I'd say it's a way to side-track the spectator, and prepare him for the surprise at the end.
Another (connected) sub-plot is the one that deals with the relations between Chandrika and her ruthless and machistic husband. There again, one could have expected a better treatment of this important question. She's bullied by this man, and we understand that because of her long talks with Ishaan [1] (who is accused of having killed a bank-clerk pregnant with twins, and who theorises about the necessary respect a man owes his wife), that he has been inspirational when she finds the strength to stand up against her husband. Her empowerment grows with her understanding of Ishaan's philosophy of life. Yet the end of the film seems to contradict this (rather scandalous, but in fact realistic) rapprochement. And we don't know whether she has succeeded as far as her divorce is concerned. I have the feeling this is all done to create a complex psychological situation where what is important for the film-maker is this sheen of complexity, where his plot is steeped, and not the real social issue of violence in Indian couples (or elsewhere).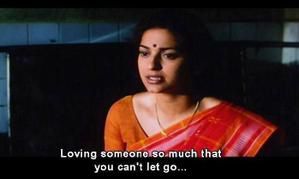 Entertainers which entertain and do nothing more are in general popular movies where the level of psychological realism is rather low. Countless love-stories and comedies have no other aim than to supply the spectator with the emotions he's paid to be supplied with. But the conventionality of these movies is a signal that you aren't to expect anything more. The goodies are good, the baddies bad, the plot is more or less clever, the humour, or the violence, more or less adapted. It's escapism. If you can top it with a pleasantly-looking actress and/or hero, well, all the better. You know what you're in for: and you're not going to ask any commitment from such films.
What is surprising here is that Nagesh Kukunoor's movie (and I wonder whether the same couldn't be said for Dor, the other one by him I've seen) is narratively and psychologically very challenging, but one wonders what one will retain of it: sheer cinematographic quality (by which I mean plot, acting, and filming) is not enough. With such films, one would need to be fed at other levels too. I know it isn't the case in many Western films, but I've been accustomed that Indian films do not separate the aesthetic stance and the moral/social one. And anyway, for me the artist should accept to have a social and a moral role. I think the best entertainers are those which succeed in joining a gripping story with an important teaching or an interesting message. Films by Ashutosh Gowariker, for instance, or Mani Ratnam, do that (to name two among the present directors). Of course I would respect artists that don't share my point of view, but I can't help regretting it!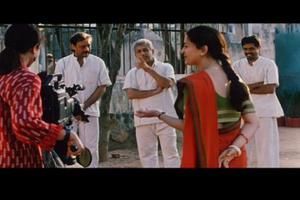 I wonder if 3 Dewaarein doesn't in fact use its own references to social and moral problems in order to give more weight to its cinematographic ambitions. Perhaps I shouldn't go as far as to say that Kukunoor hasn't any moral or social concerns. But these concerns are secondary compared to his cinematographic purposes. He is using an environment, a "reformation" prison, and a problem, that of innocent people condemned to the death penalty, but they are only ingredients of his plot: they don't rise to the level of issues which he could have dealt with in a committed way (not necessarily forgetting the story-telling, of course). He does his films in order to entertain, and hardly to educate or to question the system.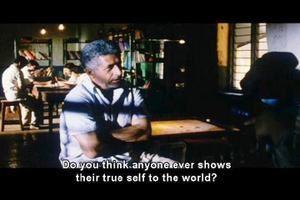 One last example to illustrate my point: during his talks with Chandrika, Ishaan the charmer makes clever allusions to the fact that he is being filmed and that everybody is always more or less acting in life; this resonates with his pragmatic attitude towards honesty and responsibility: it sounds more profound than Nagya's attitude that "truth will prevail", or the third death-row's inmate, Jaggu (Jackie Shroff, quite convincing), who has a romantic poet's perspective on everything and is a fatalist. But I can't really connect this clever simile to any message that the film would offer me. I have to be content with this cleverness, and accept not to put it to any practical purpose.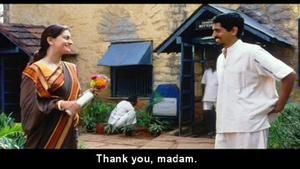 ---
[1] A mesmerizing – as always – Naseeruddin Shah, fantastic job.