I love Rani Mukherjee's smile!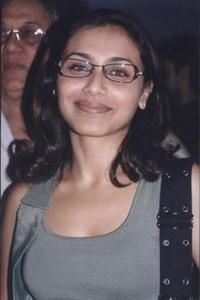 For a long time now I have been wanting to actually speak about Rani Mukherjee: suspicious, no? I had been doing these comments about all these books and films, which have nothing to do with her, and at the back, there had always been that lingering need to bask in that light, the light of her smile. I suppose it's more than that: it's really exposing myself in the act of dealing with her, baring my interest in her…
Anyway, here goes: what I Reeeeaaallly like about her is that SMILE (and that Voice)! When I think of her, that's what come to my mind immediately. It's silly, because I know it's false, but isn't she ALWAYS smiling in her movies? (well anyway, she always has that amazing voice!)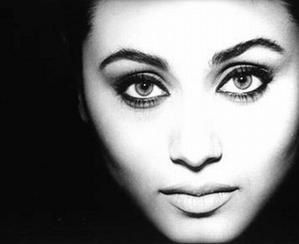 Much of what I love in Bollywood is because of her. There are so many sources of enjoyment in Indian cinema that it would be very sad to restrict my pleasure to her, but she's there, today, in a position of her own, with her class, her charm, and that is the reason why I am writing.

I know that I am partly manipulated, and that I love perhaps more that public, madeup image she gives of herself, than her "true", non-madeup self. But that's perhaps only normal, I tell myself. All this is fantasy, anyway!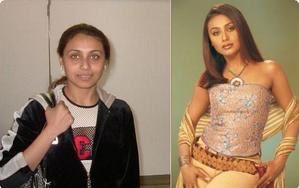 I'm here in France, involved in my everyday little problems, and she's in her world, her life, and what brings us together is that glitzy world of cinema, glamour, and advertisements. What I know of her is through this prism, I can't help it. It's true for all the cinema stars and many public figures, of course. But I'm made sensitive to it, perhaps, because with her (as with other stars) I feel (and resonate with) another personality that I divine under the mask, behind the prism.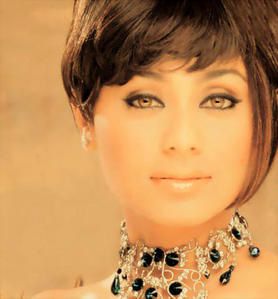 I realise that what I'm saying is nothing very original, and corresponds probably to everybody's experience of star-adulation: we believe we "know" something more about our favourite stars, something of their private person that we can sense from their public appearances. And of course, we learn about their character, well, at least the one journalists and interviewers bring out…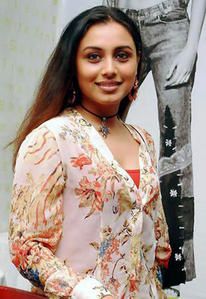 So I must confess: I don't know much about Rani the private woman! I know and enjoy that mask of hers she wears to appear in public. And yet! And yet, I used to be the one that said that the actors we see in Bollywood films are more or less the same as their real selves, that there is much less acting in the Western sense. You know, like Dustin Hoffmann, who spends months in advance learning to be the role he's going to play. In Bollywood, I felt, things are simpler: when you see Sharukh Khan on the screen, it's a fair assumption that that's how he is in his office or with Gauri and the boys. But amazingly, this preparation is something Rani has done for Black, according to Sanjay Leela Bhansali (link): "I've read all I could about her[Helen Keller] and her life. That has been my inspiration. I realised that in comparison to hers, my hardships and sorrows are negligible. […] Rani (Mukherji) has been living the role for the past six months."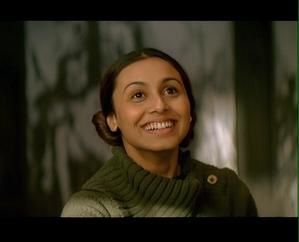 I have also watched Chalte Chalte again: there is nothing sensational in that good little film. It's a nice entertainer. (One must quickly skip the narrative frame of the "friends who are telling Raj and Priya's story, though) But as soon as she's there, walking, dancing, fussing with Shahrukh, there's a freshness, a charm, a femininity…As Debbie (dmul53) says on Imdb (and she prefers SRK!):
Rani Mukerjee, in my opinion one of India's best actresses, is stunning, both in appearance and in her acting. She exudes a warmth, a naturalness and a realness that makes you want to be her best friend, or her lover. With her exotic amber eyes and husky voice she is spellbinding in all her scenes, an intriguing mixture of sexy sophistication and little girl charm rolled into one."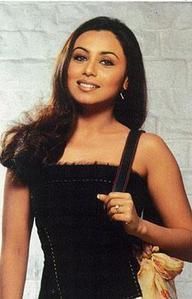 There, that's exactly how I feel! I wouldn't have said that "little girl" thing, though, because I feel she's totally a woman, totally feminine, and not a child any more. Not that she has lost anything in relinquishing any childishness she might have had, but her warmth and charm is above all lover-like and mother-like. I hope I'm not putting anyone off by suggesting her motherhood. Let's hope it materializes with Aditya Chopra…(although I hear she's not marrying) But if you've seen her with children, you know it's evidently part of her.






Well, that's it for now. I've had my little Rani moment. Feeling better!

Er, BTW, I found this picture: wouldn't you say this is what she'll look like in fifteen years? (just kidding!)