Naseeruddin Shah: the fox is cleverer than the lion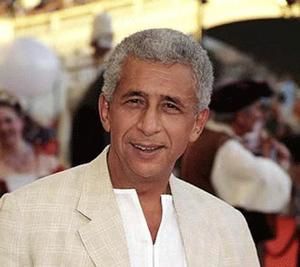 I've been longing to write that LetsTalkAboutBollywood article about Naseeruddin Shah for a long time. He's one of my favourite Indian actors, if not my favourite. Okay, let's say he is my favourite actor (alive). I suppose it's natural to take sides, so there, I prefer the fox to the lion. The lion's beauty is a treat to watch, you stand straight when you watch him. But the fox's cunning makes you duck and dodge, to see what's behind, or inside, and that's more my style. Everybody will agree that Amitabh is the lion: he's the old king of Bollywood, as yet uncrowned. But Naseer is Foxy Loxy, the clever charmer, the unassuming jester, the cunning fooler. Naseer can do what he likes, the way he likes. He's got that little wily face, those rodent's eyes, that powerful and deadly jaw that can bite through any role and chew any text. Looking at him you think: "What a nice little man" But in fact he's a devil. He'll make believe you're saved even though you're damned, and will do so with that little absent-looking expression. Wouldn't you say that he's half there and half not there?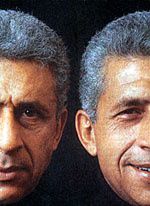 A 1999 article calls him "Mr Chameleon", and that's noted everywhere. Shah's versatility is renowned and deservedly praised. "It is this seemingly effortless ability to slip under any character's skin that has always ensured his success. Shah proudly says that he has no niche: "I have managed to avoid the trap." No doubt, I'd say: you don't trap the fox, he's the one who traps you, and laughs his way out. "Grinning because he knows he has played all parts-from the libidinous villain and blind school principal to the famished villager and beefy weightlifter-picking up several trophies in the process, including a best actor award for Paar at the 1984 Venice Film Festival." Here are a few pulloffs from this many-facetted crafty craftsman:
One of the best roles I've seen him in was that of the Subedar, the nazi-like overweening prig in Mirch Masala. It is in such roles that you see all his creativity, all his power. Somehow playing villains enables him to implement the buffoonery which acting always contains up to a certain extent, and which he feels capable of expressing perhaps more than others. In Masoom, we see him as the vulnerable and complex father who shifts from love to guilt, and has to learn to bear the awful weight of a truth made ten times more painful because he thought it simpler to hide years ago. The bland faces and awkward moves, the soulful eyes, the poignant silences: all testify to his great talent here too. In 3 Dewaarein, he's Ishaan, the slippery conman, the elusive master trickster who steals the show continuously: he's at the top of his art there. There's a scene in which he dresses up as a dead man, and disappears in a James Bond-like manner, and yet is caught at the end by the black eyes of revenge (Juhi Chawla the avenger!): too many trap-laying makes one forget that others too can lay traps. That film really demonstrates his utter foxiness! One last example: Monsoon Wedding. Here, Shah is no trickster, but as the courageous defender of a wronged daughter, he has to face the all-powerful Uncle who has done everything for the family, including incest… A role that demonstrates his commitment to important causes, we'll come back to this in a while.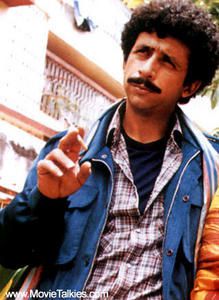 I've always wondered whether there wasn't something feminine in Naseer: perhaps it's his smallish physique, perhaps his round features. In fact, when I look at his pictures, I see no femininity. He's a guy all right! Perhaps it's his way of acting then? There's something fluid and easy-going in the way he acts, a naturalness, a presence, and also an absence of swaggering and machismo. It could also come from the way he adapts to his roles so fully, never caring about the loss of his own identity, something very few actors in Bollywood manage to do (even Amitabh has a tendency to remain Amitabh, I feel he's more and more reluctant to let go of that cherished self-image of his). Naseer is more feminine in the sense that he doesn't cling to his persona, like so many male actors do. In fact, I'm sure he'd be extremely successful in a transvestite role! (Not that I particularly wish to see him in such a role, but if there's somebody who could do it, it's him)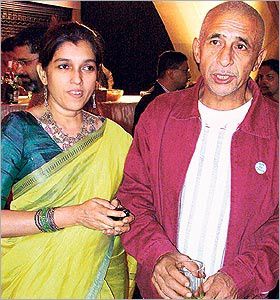 Most of you probably know that he is a theatre actor down deep, and that he regularly plays on stage. He has his own theatre company, the Motley Company (see here), he's played for Peter Brook, and I wish he would also play for other world-renowned directors. In fact, when you study Naseer's profile, he's one of the rare Indian actors I know for whom I wouldn't need to strain my praise and build some sort of half-category that pro-Bollywood affirmative action so easily justifies. Let's say the truth, for once: Naseeruddin Shah is a good actor, but no more than Robert de Niro or Dustin Hoffman. Probably less, in fact. Yet he can suffer the comparison, something that almost nobody can do in today's Indian Cinema. Aamir Khan has real presence, but is too self-centered; so is Shahrukh; Ajay Devgan's scope is too limited. I haven't seen Abhishek recently, but he strikes as too green for the moment. Most of them simply have to learn to act! I have only looked at some of the men, but apart from the one or two exceptions, the same could probably be said of the actresses. The problem is that the Indian cinema is still MUCH too India-oriented. Why would they make a crucifying effort at self-redefinition when a billion spectators are there to watch them strut, dance and sing? Who among them would be capable of dying that awful wriggling death that Shah performs in Sarfarosh? Not very pleasant in terms of hero-worship.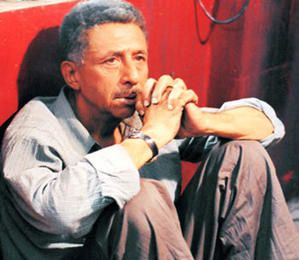 I am wondering if much of his talent doesn't come from the fact that he isn't a sex-symbol, and has had to fight to exist as an actor. Most of the young actors out there are remarkable for their good looks (to say nothing of the girls…): they just don't need to be good. But if you're not a pretty face, and you want to be noticed and have money bet on you, you've got to attract the money in some other way, talent for example. Somebody who is thinking at how to use his own drama company to reflect upon the political situation of the country where he lives – this would sound almost banal in Europe. But that's something Naseeruddin Shah has been doing for a long time (see Playing tough). In that field and in others, I can't see anybody following suit quite yet.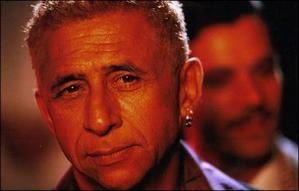 Here's a video where Naseer speaks about felow actors and inadvertantly, about himself too!