Why should watching older films make more recent ones seem less interesting?
Publié le 31 Juillet 2009
This is a rewriting of a post dated April 4, 2007. The blog output is so low these days that I am resorting to rewrites! (

in fact, I'm busy with other things...)
I don't know if you're like me, but most people around me still don't really appreciate my interest for Bollywood. I haven't made many converts! They still think it's a sort of fad, it's not very serious; all these soppy melodramatic films, that aren't worth the time spent watching them. Or (worse) they simply aren't bothered, and leave me to my obsession. They've gotten used to it! Some of them still didn't know, and when they discover, they look at me with a mixture of surprise and disappointment. "You too! You're interested in this Indian stuff?" They've seen Slumdog, and sometimes Lagaan and Devdas, but that's it, and don't see the interest of spending more time justifying their impression they know what it's all about.
So now that I've seen all those movies (150?), read those books, thought about the phenomenon, and exchanged with filmi lovers around the world, what can I tell them? Should I just say: they're short-sighted, they don't know, and that's the end of it? Does the distinction between "Bollywood" and "Indian cinema" solve the problem? Should I focus on masala only? There are certain aspects of Bollywood masalas that are a waste of time. And it seems to me, more and more, as I reflect on them now. I probably can stand less fooling around now I have become accustomed to it, and even less star-gazing. Especially as the amount of star-surface is increasing more and more too! It's been some time I haven't seen a recent production, but there you are, watching the oldies has inoculated in me a vaccine against the cheaper or more flashy recent pictures. OR, the more recent ones have turned that way, simply from having seen the older ones.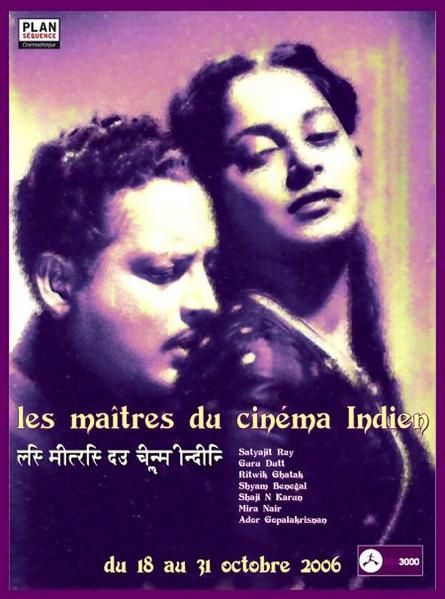 Of course, I remember feeling that refreshing simplicity of story-telling, and not minding simple feelings expressed truly and convincingly. I had arrived at a moment in life when a dose of gaiety and fun was welcome. And love was just great! Silly to say, perhaps, but around 50, you have that soft spot, don't you, that still feels soft, when perhaps you thought it had hardened! I'm an intellectual, but I'm like most people, I like feeling that divine emotion and watching its progress, its difficulties, its various steps. I don't mind a sad ending, if it's justified. Love is not always successful. But it's always love. The previous post, on Roja, shows that perfectly.
I still marvel about the masala mix of music, dancing, and colours. And all that craziness, and that popular celebration of life. "Whatever works", says Woody Allen, and yes, there's some truth in that. Bollywood works because people need fun and joy, perhaps even more than principles and rules. Or at least, you need them both. You know, the old carnival thing. The stories can be exaggerated to the point of silly superficiality. But the beauty of those splendid homes, the clothes, the lights, the luxury: why not, who cares? Even if it's prepared for the cinema, I also appreciate the village atmospheres, where poor people are more tired, more frequently ill, less educated of course, etc. I know this is more often the "real" India. The films that hint at these realities with the right dosage aren't perhaps as frequent (but I don't really know, I'm guessing), but probably present all the same.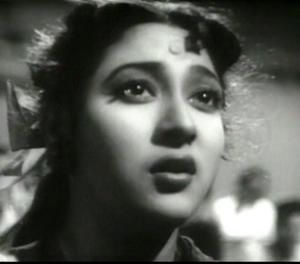 And of course in the course of these three or so years of passion, I have been blessed by the discovery of beauty and meaning, which are the two pillars of art. Such movies as Bandini, Teesri Kasam, Shree 420, Deewar, Charulata, Agantuk, to name a few, are like the capital cities of the countries in a newly discovered continent (In a similar way, the first emotionally charged Bollywood blockbusters I saw in the beginning have seared themselves up there too). I'm grateful (and almost ashamed I waited so long) for having known people like Satyajit Ray, Yash Chopra, Shyam Benegal, Nargis, Nutan, Waheeda Rehman, the Kapoors, Naseerji, Shabanaji, Amitabh, among the best. They are now part of me, I cannot forget what they have given me.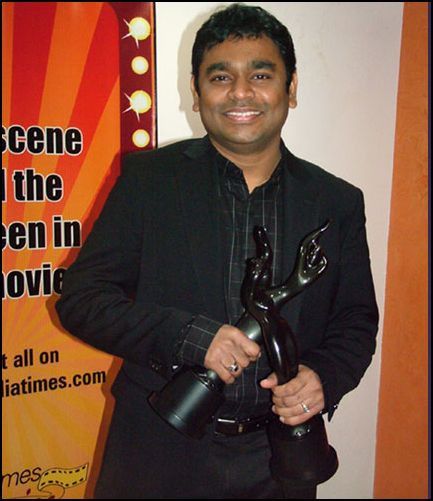 Then there's the music. Over here in the West, some people find Bollywood voices too shrill, too sharp, especially some women's voices. How is that? Taste again, of course, but there is such a variety of them! Not every voice sounds like Lata Mangeshkar! I for one am a devout admirer of the great lady. She's truly amazing. Shreya Ghoshal I love also, but Lata – this morning I was listening to… never mind the title. Her voice, that of an old lady when she sang that song, I knew it, came out, pure as a mountain spring, and I just mused, and wondered. There are some tunes that I whistle all the time, that are catchy, pleasant, musical, everything! What I particularly like in a number of songs is that "elevated" part of the song, when something rises within it, transcends the succession of refrains and establishes a sort of celestial moment at the centre of the song, before one is brought down to earth again. This happens for example in Tumhi dekhon naa, by Alka Yagnik and Sonu Nigam. I also appreciate very much the sort of explosion of voices all combined at the end of certain songs (Saajan saajan saajan, by Alka Yagnik and Kailash Kher). But of course most of all the duet-sung melodies are the secret of Bollywood songs. These days I'm listening to a selection by Shreya Ghoshal, pure delight (Gache je dur chole mon niye, saat ranga ek pakhi, Shono chochk melo…)
I'll leave the concluding paragraph of that post I'm replacing:
I will finish by speaking about the joy and the liveliness of some of the films I like most. I believe the Indian cinema is beneficial to the world. Well, some of it, at least. I don't watch a lot, but the films that I love contain a particular optimism which I declare necessary for this planet of ours. This prescription is a mixture of respect for things like love, friendship, family, emancipation, dreams, a taste for beauty and life, for happiness and success, among other things. When I see films in which dancing and music are so important, I know that they are what is important. Our life here is not that dramatic that we cannot sing and dance. We must not forget to sing, we must continue to dance. We must not hesitate to play with the colours and spend our money to organise those lavish weddings, because abundance of life is shown by such extravagance. If we count and weigh, we will not be joyful. Joy goes with a certain expense! The Indian cinema is an energetic and generous cinema, a joyful cinema, respectful of people and of nature, on the whole. There are some ferments within it that might vulgarise it and spoil its spirit, but this spirit is great, and I love it.