Bollywood actors (of today)
Publié le 18 Février 2007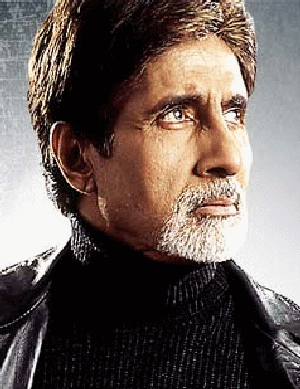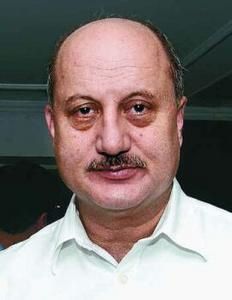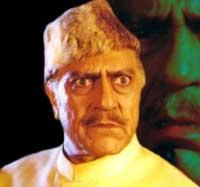 After actresses, actors. It seems to me more difficult to speak about Bollywood actors – the men - in general than actresses, perhaps because I see more individualism and differences there. Not that actresses are all from the same mould, but being women, perhaps they have a common objective which men do not have. Okay. Well, I would like to say that some men stand out for me as being both artistically competent and positive figures, mostly in terms of their personalities, in fact. When I first started to think about them, I thought this list would be rather short. I told myself that the pressure of the Bollywood star-system was probably greater on men than on women, that the fight for supremacy was fiercer… But then there are perhaps more male actors (this remains to be documented… I'm just voicing my impression), and given the variety of genres in Bollywood, there's also room for a variety of talents. And so all in all, there's not such a bad gallery.
I suppose I'll have to go through the ordeal of giving a list! So, let's get rid of that. It's alphabetical, so no ranking (yet!): Abishek Bachchan, Amitabh Bachchan, Ajay Devgan, Johnny Lever, Aamir Khan, Saif Ali Khan, Shahrukh Khan, Akshaye Khanna, Anupam Kher, Vivek Oberoi, Amrish Puri, Arjun Rampal. You realise that, in this list, I am putting side by side actors who might be at the same level as Dustin Hoffman on the one hand and, say, Leonardo di Caprio on the other. One category has proven its worth, the other still needs to prove what it is capable of, even though it has started attracting interest on itself. I am of course simplifying a lot. I am not aware of the existence of a high quality system of training for the performing arts in India. It seems nevertheless that the overall demand for quality acting is probably lower in the Bollywood system than it is in the West. Given that, which I am aware is rather a sweeping description, what can one say about male Bollywood actors ? One big temptation, the same as for female actors, lies waiting for them: the temptation to gain public approval thanks to their physical appearance, more than thanks to their work. Such an attitude has pathetically been chosen by actors such as Salman Khan or John Abraham, who obviously hope to be chosen in leading roles because they will bring crowds of eager young spectators wanting to see their hunky figures. Some producers enjoy this type of cinema. I don't.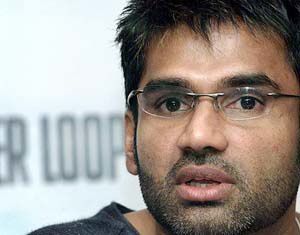 Let's have a look first at the positive contribution of Bollywood male actors. What I appreciate is when the actor reappears after having disappeared behind the role. I first see the actor, then he introduces me to his character, and I see only the character. The actor has vanished, only the character remains. If that job is well done, then without a doubt, the actor will stand out as he who has been able to summon the character's figure so well. Okay, I realise that this is extremely ordinary. It's the normal phenomenon of acting, and the criterion which makes the difference between good and bad acting. And it's true of male and female actors alike. Let's give a few examples. Amitabh Bachchan in Khakee, in Veer-Zaara,in Mohabbatein, Aamir Khan in Lagaan, Vivek Oberoi and Abhishek Bachachan in Yuva,

Shahrukh Khan in

Dil se

, in

Chalte chalte

and certain sections of

Devdas

, are some of my most vivid memories of good acting. Amrish Puri in almost all of his roles, Johnny Lever and Anupam Kher likewise strike a very good chord, even if their range of acting isn't as broad as the other actors mentioned above. I love watching Saif Ali Khan too: he's lucky not to have such a pleasant physique, and has therefore been freer in his compositions. He's done a very good job in

Kal ho na ho

and

Hum Tum

. And I have spoken about Abhishek already elsewhere.
Naturally I am partial to actors who choose soul-lifting human roles, but I don't mind it good acting serves villains or failures as well. That's why Amrish Puri and of course Amitabh Bachchan are so good.

Shahrukh Khan has pulled off some nice compositions in that direction too (

Josh

). What is most important is for them to lead us towards an understanding of what masculine values are: responsibility, courage, strength, dependency, and a sense of sacrifice. I'm certainly forgetting a lot of them. But the role of directors is also very important in that delivery.