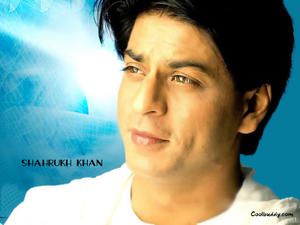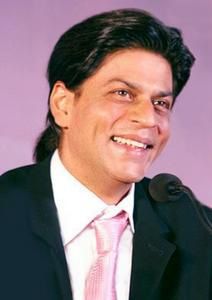 Okay, here we go : an article on « King » Khan. He's of course inescapable in today's Bollywood… perhaps a little too predictable, a little too much himself? But we'll see him put to good use, in fact very good use, and also often not so good. On the whole, I must say I rather like him, so perhaps this review is going to be a little biased. First, he's got this winning smile, those twinkling eyes, and this strong personality… Well, I'm a man, so I'm not much moved emotionally, but I can well see how ladies might feel. He obviously is a kind person, a good Dad, and a sensitive friend. You can feel all that. But perhaps it's a little too apparent, and that might be his problem. He might be too see-through for his own good. He's always so sure that he's doing the right thing, that he's very good. He is good, but too much self-confidence is not always an asset in acting: on the contrary, some diffidence, some soul-searching, some inaptitude (not too much, of course!) work marvels when you aren't an accomplished professional. Shahrukh is still young; he's still got lots to learn.
Let's look at some of his roles. There's Swades, Chalte chalte, there's the trio KKHH, DDLJ, KGKG, but one of the best is the role he plays in Veer-Zaara, in which he gives life and depth to Captain Veer in a very convincing way. He has the grit, he has the strength, and he has the weakness, the fragility: they're all there. The role is inspiring, true. But he jumps in it, and believes in it (Only thing I don't like is the "Super handsome pilot" bits, but unfortunately, I can't take it out of the film now). Shining on him are two of the brightest lights of Bollywood, Rani Mukherjee and Preity Zinta, lucky him (I recently saw the three of them together on YouTube for KBC, very nice, see

Part 1 here

). And it's true he has been lucky. Probably too lucky in a sense. Again, as for others of the actors that the industry has used , Shahrukh has had a rather easy time. We see him in some good roles, but also in rather repetitive ones. I've counted that I've seen him in 17 different films, and the roles that really stand out as creative are limited, I regret to say.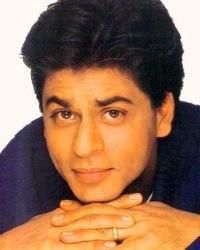 So I find myself with this paradox: I like him, I like watching films with him, but I don't really think he's an exceptional actor. So why is that? I suppose his charm, his friendliness, his dependability make up for his "shahrukh-ness", which is so recognizable, and a little worrying from an artistic point of view. Even films in films such as Josh or Baazigar, I am still watching old Shahrukh all along. I can't really forget him. In Devdas, he didn't really convince me, even though he plays rather nicely. But that's it: he's a rather good actor, he delivers well, but he can't disappear behind his role. Only once, in Paheli, have I seen him wear a moustache! Obviously his physique is important for him.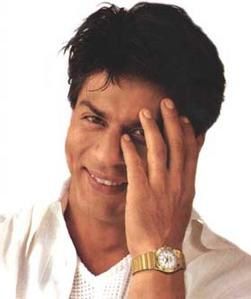 I wonder whether this phenomenon which I am describing about Shahrukh Khan isn't typical of Bollywood, in fact. What I mean is that being an actor (or an actress) in Bollywood films is not really about living your roles to the point that you create an artistic metamorphosis; you're not supposed to become somebody else, you're not expected to wear a mask and disappear behind it. This is a perspective which we have in the West, probably, which has evolved because of the influence of our own drama culture, and this culture emphasizes the attitude of the actor as a sort of creator. The actor must somehow recreate the character which he is impersonating, so that us spectators almost forget him, or rather, we don't forget the actor, but the actor becomes the character, the actor re-evokes the character so well that we have in front of us like an avatar of the character, thanks to the actor's work.
Now perhaps in Bollywood, actors aren't expected to do that kind of work. Perhaps the type of alienation of their self as an actor isn't really approved of? Or wouldn't be understood? Perhaps what spectators are interested in is more the actor, and less the character? This would be coherent with a lot of what I know of Bollywood cinema, at least the recent cinema. It certainly corresponds to the type of actor that Shahrukh Khan is: the friendly, lovable actor that people like to see involved in their favourite stories: love-stories, revenge-stories, sacrifice-stories, etc… As he is, he focuses the spectators' wishes and hopes much better than if he continuously adopted roles which they would not be ready to see him play, and which would mean stopping the identification procedure that is so important in fiction. It's all part of the seduction strategy which goes on on the screen!
What do you think of this theory? (It's probably a little excessive, but, well, don't hesitate to give me your impressions!)