Preity Zinta is a clever girl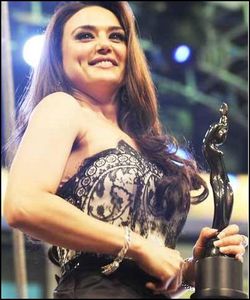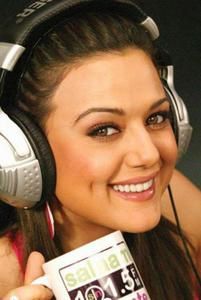 A good way to get to know about Preity Zinta is to read what she says about certain problems facing Indian women and the life of actors here. The reactions of readers are also instructive, because they point to the good and bad sides of the exercise. Preity is too self-centred, they say, she indulges too much in naïve good feelings, etc. But they also underline her qualities: clear-sightedness, courage, intelligence. And her outspokenness.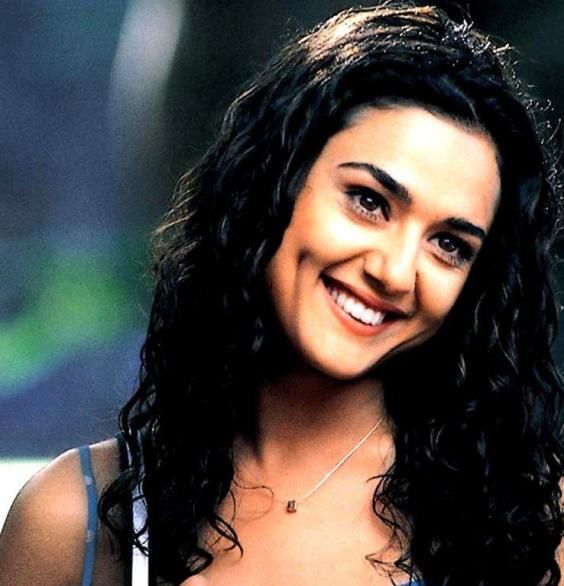 What strikes me first and foremost in her is this combination of superiority, intelligence and also her honesty, or directness. She is a brainy girl, who knows what she's doing, and will fight for what she believes deserves a fight. She might be sometimes wrong (her sympathy sounds sometimes misplaced and aloof [1]), but I'd say she's often right. One declaration which sums it all: "I am the modern Indian woman. I haven't forgotten my culture or my values. Yet I am ambitious and work-oriented. » Preity has a strong personality, a strong ego, and she won't hide it; it's a take-it -or-leave-it element of herself, and probably she'd say it's rather important for Indian women to possess such a strong willed character. She professes not to have forgotten her values, yet some people question that: hasn't her implication in the ambiguous acting industry perverted somewhat a morally pure attitude towards what is right or wrong? After all, if you are part of the show, it's difficult to say don't watch it [2]. Well, I would say that it's also important to be part of something to have the right to criticise it. If you're outside, pure and untouched, it doesn't cost you much, does it? Preity is inside, what she says is not without a certain ambiguity, but human affairs are essentially ambiguous, and she has the pluck to speak out. Her words are a sign that she doesn't stop at intricacies and values truth, even though it's a shaded one.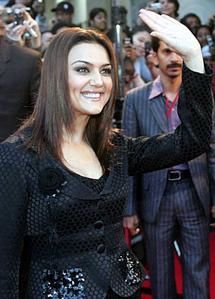 I rather liked the self-analysis she makes of her position as an actress, which has naturally been described as self-indulgent. Recognizing that BW actors and actresses are like "gods" in India and have a dubious political role, she writes: "Heavy is the head that wears the crown; that's why it is important to keep a balanced head on one's shoulders. Today I take the good with the bad and the ugly and keep telling myself, "Films are a part of my life; I do them, they don't do me."
Perhaps she's wrong, and she IS manipulated in a way she doesn't completely control; but there are ways of submitting to the desires of both producers and the public that she doesn't accept, and that's what is really important. It is deeply satisfying to have such a positive and optimistic attitude in this very slippery area of show-business. One good way of realising this attitude is reading about her strong sense of humour. I loved the way she reacted about Shahruhk's comment to that fat lady telling him how skinny he was: "Oh but lady, how fat you are". There's a childishness about her that is undisguised, and it's built her personality to protect her against life's aggressions.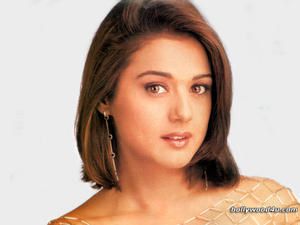 Some people don't like her religious faith, and deride her probably for being too open about it. This is, I believe, an element of her independence of spirit. Commenting about the lights that put an actress's career in the public eye, she writes: "I used to joke with my director of photography on sets and say "If the world is a stage, I need better lighting". But later I realised that when the lights go off there is only darkness around an actor and it is that darkness all actors fear. Dear God please give me the strength to find my way out of the darkness when the lights are no more on me." Such a declaration could perhaps have remained private, but that separation between the public and the private is precisely what Acting is all about, and up to a certain extent, what being social is all about. Society means that some individuals are more public than others. They belong more to everybody than to themselves. Ambiguities and paradoxes come from this reality, but that's normal. Saying your faith in public is not condemnable as long as it doesn't hurt directly the faith of others. Hum, I'd also like to underline the beauty of her prayer
Let's now say a few words about her acting. I have discovered her, like many, in Dil se, where I was immediately struck by her ability to impersonate, to be moving, human, and sensitive. I think all these qualities are more or less there in all her films. In Veer-Zaara, of course, and also in KANK, where she plays the disagreeable role of the "modern woman" who loses the love of her partner. I thought she managed to show this suffering physically: she actually looked less attractive. Very good role-playing! I also liked her in KHNH, which people either loved or hated (it was paired in that BollyWhat thread which I have already mentioned, alongside with K3G), but is exactly what Bollywood is about, for me: stories with a mixture of unabashedly emotional feelings that are aimed at pleasing the audience, while at the same time upholding certain human and social values. Preity Zinta fulfils that mission very well. Her natural charm (those world-famous dimples of hers!), her energy, her likable personality and femininity all blend to create characters which are perhaps not always perfect artistically, but certainly human and humane. She's my ideal of generosity and feminine strength.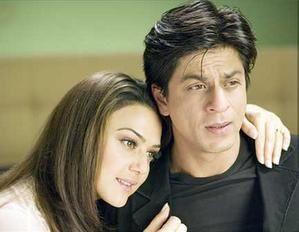 ---
[1]"Is it only me, or does this whole column just seem filled with clichés? Holding hands with leukaemia patients, poor little film star, SUCH a strong faith in god... honest Preity's writing may be, original the sentiments are not." Jenna, (on this page)
[2]"I am amazed at the vacuousness of Preity's humble `thank God' piece. She is a feel good actress of the post liberalisation era, the queen of the designer movies phase of Bollywood. She probably thinks doing her two bit for charity and turning mushy shows a sense of social commitment." Ragini, India (same page)