What's the matter with Mani Ratnam?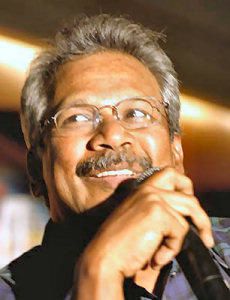 It came to me as a big surprise to learn that a large fraction of the Indian cinema goers do not appreciate Mani Ratnam. I was reading this article by Anita Nair, which sums up the criticism:
- All his movies have been hyped excessively
- His movies lack originality or a strong theme
- He tries to impress with his controversial themes
- His story lines are predictable, the dialogue irritating with all the characters speaking in monosyllables. Surely, different characters would be expected to speak differently from each other, right?
- Only the technical aspects of his films stand out (no help from him) - the biggest contributors to his success was a combination of terrific camerawork + amazing music scores - take that away from his movies and they will fall like nine pins
- Mani Ratnam is simply an above average commercial film director. -
If you have been reading this blog before, you know that I'm biased the other way. It's not difficult to find sites developing the reasons why he's so acclaimed. Some people mention his skill at combining the intimate and public spheres: political problems and individual concerns blended in a satisfying perspective. Others underline his "technically strong films that are beautifully photographed with well picturised songs" (link). But, as Ratnam says himself:
If you read a book and say the English is good, it doesn't say much about it. Technique is just one element in film-making, along with the screenplay, music, rhythm, symbolism and performance. If the film is interesting enough people forget the technique and watch it. (link)
I have also read that he is an excellent storyteller. He himself stresses the importance of storytelling in fact. But he also puts it in perspective:
"To me the story is merely a vehicle for the theme it underlines, along with many other elements, an excuse to make what you want to make. The less story you have the better." (same article)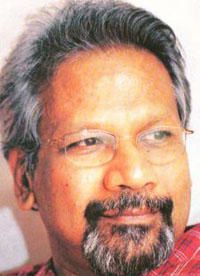 I think we come close to the core of Mani Ratnam's art when he says: "At first all you want is to make a film. You have something to say." And he gives the example of "Iruvar":
"Iruvar'' was really about idealism when you are young and fresh, you have nothing, and nothing to lose; you get corrupted as you become successful. At some point you switch off and ask, what happened to my idealism?"(same article)
I'm not going to be able to explain why dissenters don't like his films. So this'll be a defence of Mani Ratnam. My impression when I watch his films is: he's not just pandering to my instincts as passive spectator, but he's asking me to actively grasp a problem which he has taken pains to describe artistically. So there's both the intellectual challenge and the aesthetic appeal. Let's take an example.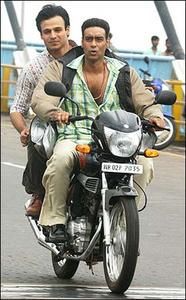 In Yuva, that apology of youth involvement in politics as a source of rejuvenation and reform, I can hear Mani Ratnam asking us: aren't corruption, power and violence all related? How can one still believe in the virtues of politics in that case? And he is suggesting that there is something in youth, in the cycle of generations which contains a strength capable of changing things. Now this not a new idea, but it's a challenging and profound one. We need to examine it once again. It's not just the old French saying "Si jeunesse savait, si vieillesse pouvait" once again. Because this "solution" isn't far-fetched or hackneyed. The young belong to society, they have not only a right, but also a duty to recreate it, by bringing into it the freshness and new perspectives which the older generations can't see any more (the symbol of all this is JF Kennedy). Mani Ratnam is also telling us "innocence" can be manipulated by "experience": that's Lallan's character (this guy below).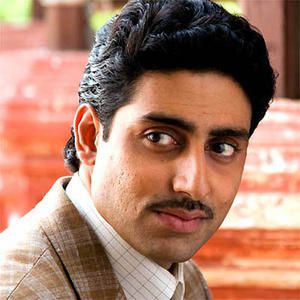 (Funny, as I write all this, I find myself wondering whether Ratman himself doesn't represent for Indian cinema what I have just described for society: he's (or he's been) a young movie-maker, without much training, and his new perspective has shoved old practices, and that's especially true for Tamil audiences, I'm told)
But Yuva also has artistic qualities. Not the least of these is Ratnam's briskness, his knack at catching what is life-like and suggestive for the mind. In many of his films, there are scenes that make you react like: "oops, stop, what are they doing here, I'd like to see that again!" And if you have a DVD and can go back, you realise what the director is doing. He's playing with cinema conventions that have nearly always favoured the "look, this is a show, it's not real life" approach. His films are peppered with these little moments of grace and life, the real half-noticed moments where beauty is observed, where emotions skim the surface, where a gesture conveys much more than its codified meaning. Probably the multiplication of these allusions to the underlying buoyancy of life makes them more visible, and also the way Ratnam films these moments. Essentially he doesn't grab them: he suggests their presence, and lets them do their fleeting magic. In Yuva, they crop up all the time, In Guru too – less often perhaps, as if Ratnam has detected the potential trick-dimension inherent in his technique.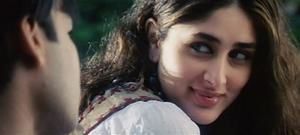 So if all this goes against the habits of Tamil audiences, "habituated to theatricality, histrionics and rhetoric", as Shyam Benegal puts it in the article aforementioned, well, why not. I'm not sure it's dealing fairly enough with Ratnam's disapprovers, but I'm not a Tamil, and it seems that they're also criticizing him for bringing some "westernization" to Indian cinema, an element which as a westerner I'm probably going to appreciate. Realism is a subtle thing anyway. On the whole I'd say that Indian films are more codified, more conventional than western films, which also have their conventions, of course. But there's probably a history of criticism of these conventions that is more ancient in Western art? So that it's perhaps harder for certain types of public to accept artistic auto-criticism in the name of reality.
After all, for a certain level of artistic pleasure, art must not be like reality; reality is what art makes forget, what art can transcend. Hence all that theatricality, called "histrionics" by some! But very codified, very elaborate theatricality corresponds to that need of artistic sensitivity. And when an artist (is it the case for Mani Ratnam?) seems to be going back towards reality, he might seem to be flaunting artistic rules.We know of course that "realism" is not at all "reality"; it's just another form of art, more subtle, perhaps, at least on the surface of it. Let's say Ratnam's art is more realistic then. It's not less artistic though. And he's retained enough of the popular liking for music and dance, even if he's more in favour (from what I've read) of song scenes being integrated in the story and somehow blending into it. No Switzerland here, no Scotland! Is it here that I should speak about that other "question", the "commercial" dimension of Mani Ratnam's films? Well, apparently, it's hotly discussed, he's either praised for doing entertainment, being an entertainer, or derided because he's compromising with popular escapist culture… It's hard to be a director, isn't it?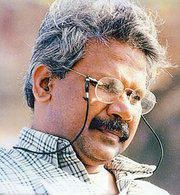 One last word about "politics". That's probably the most "realistic" dimension of Ratnam's cinematography. If, as in Bombay, you insert dates and places in your film that are so close to people's minds that you get your own house bombed as a result, you're certainly dealing with reality. I am in two minds about too much politics. Political art tends to be preachy, and I believe that art is at its political best when it says nothing about politics. That scene in Bombay where they all hold hands at the end is perhaps moving; it's also rather manipulative, I thought. The artist has a fundamental role in politics: and that is to show (more than to say) that the society is not just a confrontation of interests and power. Being human in humanity, and being infinitely more than just that, even, is what art can suggest. Only art (well, faith, too) can suggest that human beings belong to another realm of reality. So politics, Mr Ratnam, OK , but not too much.