Publié le 21 Octobre 2012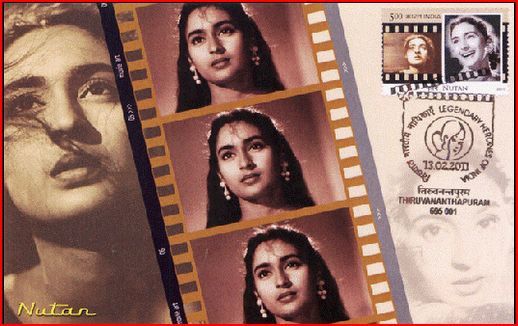 Hi, sorry to have been away so long, too many things in the going. This one took me some time assembling and researching, but was great fun! When I was a boy, my brother François and I used to collect stamps, mostly French ones of course, and I still retain names of people and places that appeared on the little slips of sticky paper, immortalised by their colourful and evocative drawings. We had great moments buying them, sorting them out, calculating their prices and treasuring them. They're now somewhere at my other brother's home, I think, he kept the collection as he left home later than we did.
Anyway here's the lot of the Indian cinema stamps. Only 60 people! Can you find any more? The Indian postage service only commemorates the dead, so there are as yet no stamp for Dilip Kumar or Vijayanthimala - let's hope it stays that way for long! - the stamps where living actors are represented are all foreign ones. Some seem forged though (those Guiné-Bissau ones look strange). I have opened this post with Nutan, and so first, the Indian stamps.
Commemorative
Dadasaheb Phalke starts the list, being the director of Raja Harichandra, (1913), said to be the first Indian movie!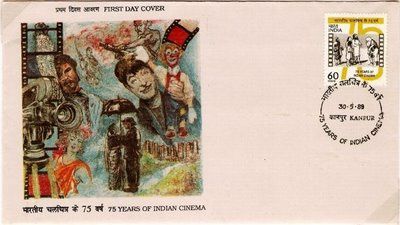 Directors
Jyotiprasad Agarwalla, Avichi Meiyappan, Krishnaswami Subrahmanyam
Guru Dutt
Satyajit Ray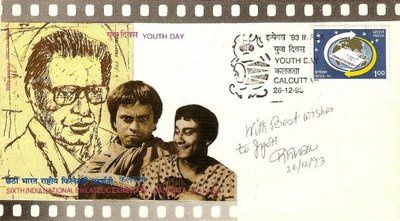 Ritwik Ghatak
Bimal Roy
Raj Kapoor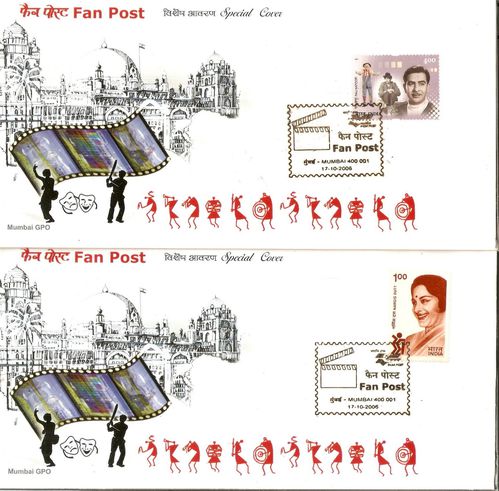 L.V. Prasad, Mehboob Khan, V. Shantaram, B.N. Reddi, S.S. Vasan
Producer (Harakh Chand Nahata)
Actors (deceased)
Devika Rani, Nutan, Kanan Devi, Savithri, Meena Kumari, Leila Naidu:
Nargis, Hema Malini, Madhubala:
Padmini, Lalitha and Ragini Travancore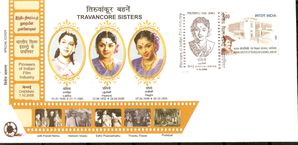 Prithviraj Kapoor, Gemini Ganesan, Shivaji Ganeshan, Rajkumar:
N.T. Rama Rao, M.G. Ramachandran, K. L. Saigal:
Jaishankar (only FDC?)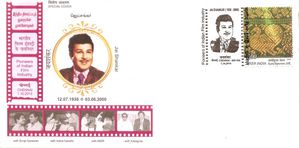 A booklet on Uttam Kumar:
The following actors (not deceased) are not represented on Indian postage:
Singers and musicians
A beautiful group of Kishore Kumar, Mukesh, Mohammed Rafi, and Hemant Kumar: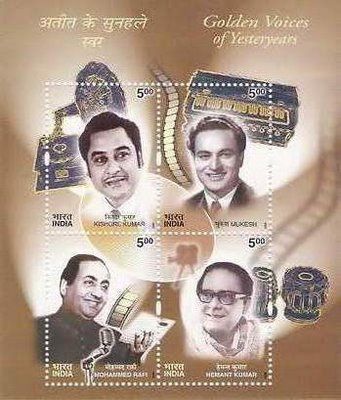 Pankaj Kumar Mallick, S.D. Burman, M.S. Subbulakshmi:
Dinanath Mankeshkar, Ghantasala: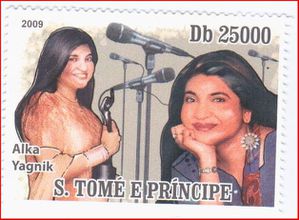 And one last one, from the US, said to represent "Bollywood dancing"!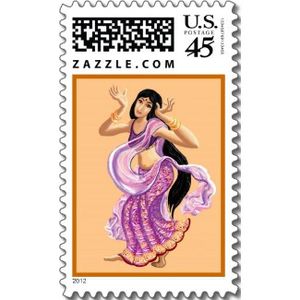 And just for the fun of it, here are the films I've identified on these stamps (help me complete the list!)
Raja harichandra
Nayak
Sujata
Anari
Swades
DDLJ
Devdas
Pather panchali
Kagaaz ke phool
Mera naam joker
Awaara
Bandini
Shilpi
Uttarayan
Mother India
Roth
Woman
The cloud-capped star
Pakeezah